Nope, no menu planning today - we pushed back a meal 'cuz I'm going out for dinner tonight and my husband is travelling for the better part of the week. I shall be eating lazy, last minute dinners. So, time for books!



Everything I Never Told You by Celeste Ng

After just having read I Was Here, this was slightly depressing with a similar theme of a mystery revolving around a girl's suicide. BUT, Ng's was so much more deftly realized. I felt like I understood completely the psyche of each character and my heart ached for all of them. Riveting. Engrossing. Indelible. One of my favorites of the year so far.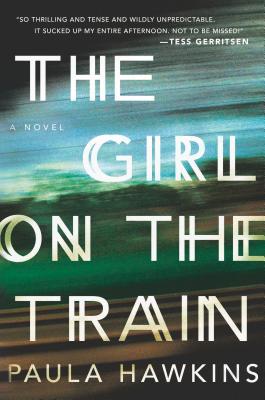 The Girl on The Train by Paula Hawkins

I guess I now have an inkling of how people that disliked Gone Girl felt. Maybe there was too much buildup to this book - which is where the similarities to Gone Girl end, in my opinion. It's a mystery, but not strikingly unique in the way I think Gone Girl was with Flynn's use of the narrator's perspective. Basically, Girl on the Train is about a very sad and troubled character who was drunk and can't remember a crime. We wait MANY PAGES for her to work through her memories and continued drinking. Once she finally remembers, the mystery is revealed! What a crappy and totally uncreative way to string a reader along! It did move fast, and I was somewhat surprised by the ending - but mostly because I thought it would be more of a twist and it was not.



The Matchmaker by Elin Hilderbrand

Being on vacation, and having read too many depressing books in a row, I finally read an Elin Hilderbrand book! This was a really sweet story and I turned the pages just as furiously as Girl on the Train - but with more enthusiasm. Granted, it was rather predictable, but I was really invested in seeing each lovely character figure out his/her destiny. Also, the attention to every detail of life on Nantucket made the book come alive and I REALLY want to go there now.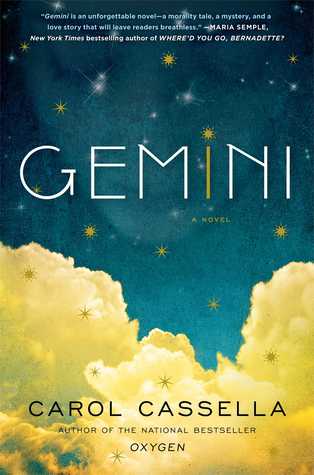 Gemini by Carol Cassella

This was roller coaster of a book! The story begins with the mystery of a Jane Doe that comes into the main character's emergency room and eventually ICU. Figuring out who 'Jane' is and what happened to her is the overarching story. But along the way, as we find out more about her and doctor Charlotte's story, we find so many more things to question. A very cool multi-layered plot with a hefty dose of fascinating medical drama.

I've definitely come to the point in my life where if a book isn't grabbing me by 100 or so pages in, I give up for something more worth my time. I put down TWO books this month:



Boy, Snow, Bird by Helen Oyeyemi

The narrator in this novel was so lifeless and wooden. I could not be moved at all to care about her, and the story is terribly disjointed (at least it started off that way). If you're looking for a compelling story with characters that leap off the page, and with profound commentary on race - see above and read Everything I Never Told You.




The Final Empire (Mistborn Series Book 1) by Brandon Sanderson

I really wanted to enjoy this fantasy novel that was recommended by a friend. Alas, I felt like I was reading a not so great fantasy version of Ocean's 11...