First up, books I read in December:

Leaving Time by Jodi Picoult

It's been AGES since I read a Jodi Picoult book. Looking through the archives, it's been since April of 2012, and my thoughts on Lone Wolf were the same as the last few Picoult books - they just felt a bit flat. This book is definitely a redemption for me. The characters all really come alive and have a great balance of humor and heartache. I was completely engrossed Jenna's search for her mother and the mystery surrounding her disappearance. I also love how Jodi Picoult very obviously researches the hell out of her subjects, as I learned a lot of cool things about elephants (which Jenna's mother studies). I was sad that it had to come to an over-used gimmicky conclusion, but enjoyed the journey to get there.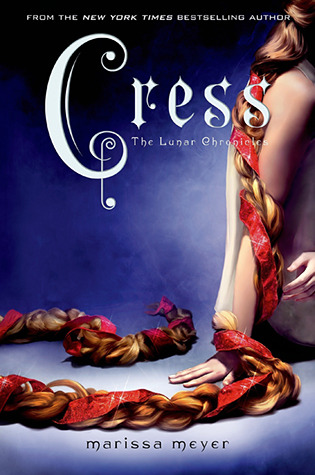 Cress (Book 3 in the Lunar Chronicles) by Marissa Meyer

I don't think there's much more I can say about these books that I haven't said before. They are certainly included in my favorites of the year and I loved how a Rapunzel character has been woven into this series. Just great stuff.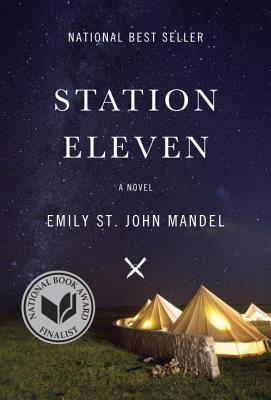 Station Eleven by Emily St. John Mandel

This has been on quite a few of the best of 2014 lists, and deservedly so. It came close to being on my favorites for the year. I immediately empathized with each of the characters and furiously turned the pages to see how each of their stories would unfold in this post-apocalyptic world. Yes, it's another dystopian tale. However, it is deftly told in flashbacks. We see not only what becomes of people after the great flu epidemic, but really great back story on where they came from, which I found original and refreshing.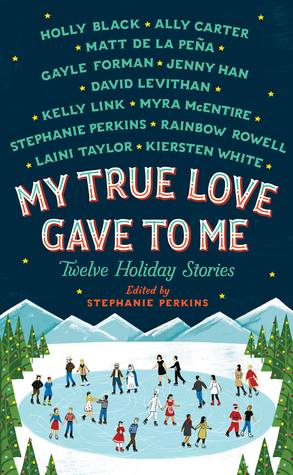 My True Love Gave to Me, Twelve Holiday Stories edited by Stephanie Perkins

When deciding what to read next, I usually avoid short stories like the plague. Why read a bunch of short stories that I'll most likely forget, when I can read an entire novel? The exception to this is anything by David Sedaris, since all the stories are about him and they cohere in my mind easily as one story. But I just couldn't resist a special holiday book that included a number of loved authors - I've read (and loved) books by at least five of them! Now I need to read more! I can't even say who's story I loved the most. All were so very different, just as the writers are. Maybe it was the holidays and enjoying these stories by the tree and sipping eggnog, but I just adored this book.
As the year goes on, it becomes apparent by the number of times I recommend a book which is my favorite. Hands down, the book I recommended most often this year was The Storied Life of AJ Fikry. It's a total home run, so moving, and should appeal to everyone. I also really loved We Were Liars, although it might not be everyone's cup of tea. Sci-fi is definitely not everyone's cuppa, but I really enjoyed The Martian and finally Cinder and the Lunar Chronicles. I loved this post from Book Riot: On Loving Books From Genres I Hate, complete with Clueless GIFs! She went outside her sci-fi comfort zone and also discovered a love for Cinder. (I must admit, though, that I thoroughly enjoy sci-fi and I already had The Book of Strange New Things on hold at the library.) It can be a good thing to try a different genre, even if you think you'd hate sci-fi, YA, or (as I discovered last month) short stories.

I'm always looking for good suggestions, so please feel free to share your best of the year books!