I had to link up to Pavement Runner's #fitnesscloset post because I love, love, love taking a peek into other people's stuff. One of our favorite things to do when we were city dwellers was to take our Pug on nighttime walks and peek in all the lit windows. Anyhoo...

Here's a look into my #fitnesscloset, which is really a drawer that's a wee bit over capacity:


This post is pretty much an ode to Oiselle and Brooks, with a few odds and ends thrown in:
Rundelicious makes me a HAPPY runner.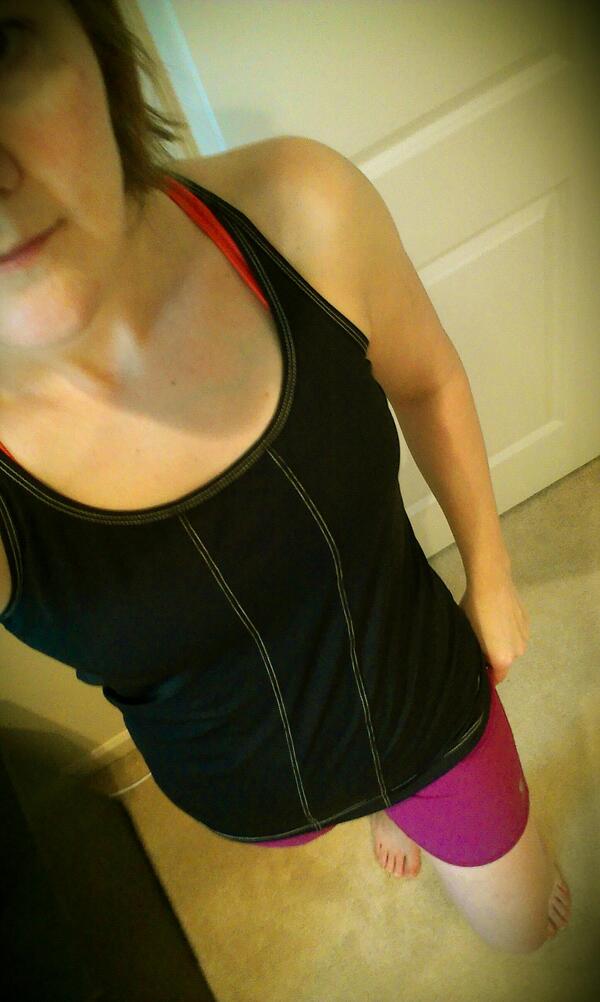 Violet Rogas with my mesh tank.
It's not a skirt! It's a wrap! This was my fastest race to date, so, the Bum Wrap's got SPEED.
Look! Ducks!